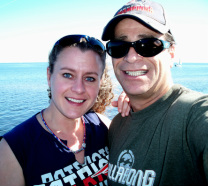 Many couples might find it a challenge to work, live, and play with their spouse 24/7, fortunately for us, we have found our passion for photography and each other has only grown stronger. Our commitment to continually explore, educate, and push our creativity allows us to provide an experience unique to each person, couple, or family we have the privilege of capturing. If you are looking for photography and photographers with something special, consider Double-Take Photography... Two photographers for every occasion! A special thank you to all the couples & individuals who put us in the top 5 percent of all photographers in Maine. Couples Choice Award Winners and Best of the Best Readers Choice Awards!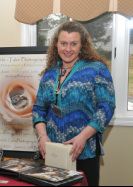 I grew up in Durham, Maine and have been passionate about photography ever since a first-grade science project. I continued capturing images at Edward Little High School as yearbook editor and photographer and then at Endicott college for the school newspaper. While attending Endicott I worked as photographer for The Beverly Times and also interned under architectural and portrait photographer John Havens Thornton of New Bedford, Massachusetts. I have worked as a color lab technician both in Massachusetts and Maine. Double-Take Photography was opened in January of 1997 as a full-time photo studio capturing weddings (our specialty), seniors, families and all the moments that make up our lives.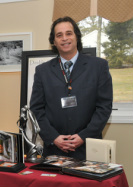 I am originally from upstate New York close to the region known as the Catskills. I have always enjoyed taking pictures, being the one that preferred to be behind the lens. I became motivated to learn everything about the art of photography when I met Jaime, spending most of my time studying about lighting and composition. For me, it was about the science of creating a great image and the necessary steps to achieve a certain result. Before meeting my dream girl, I served 9 years in the U.S. Navy and several years in the food and beverage industry.