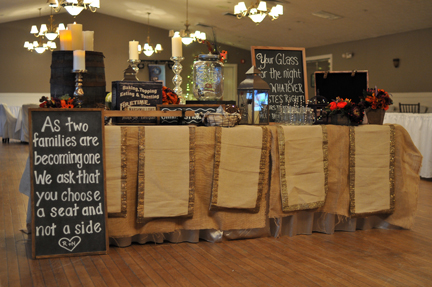 The 3rd annual Bridal & Event Showcase was a huge success with over 80 registered brides and more than 200 attendees. Double-Take Photography would like to express our appreciation to The Captain's Galley Restaurant & Banquet Center for providing a beautiful venue and for serving some of our favorite hors d'ourves. We would also like to thank all this year's participating companies for sharing their time and expertise and we are already looking forward to planning an even bigger event for next year!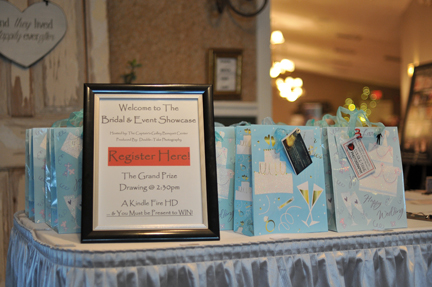 The crowds started filing in early and did not stop until the showcase ended. The room was filled with the buzz of conversions and there was little time to take a breath! We hope that every exhibitor had a opportunity to interact with those in attendance, make some good connections and network with the other professionals that participated. Planning for the 2015 Bridal & Event Showcase will start in just a few months with hopes that we can provide those that attend even more services, products, and choices.
Thank you to the companies who donated prizes and products to this years' drawings and to all who provided show specials that made the day so wonderful. We were thrilled to see such a diverse & generous selection of gifted products and services, in addition to the Kindle Fire HD.
For those that missed the show or are interested in the companies that were a part of the day, here is a listing of the businesses and services that were offered. Let them know you found them here and we hope you will make use of all the planning resources that are available on our site.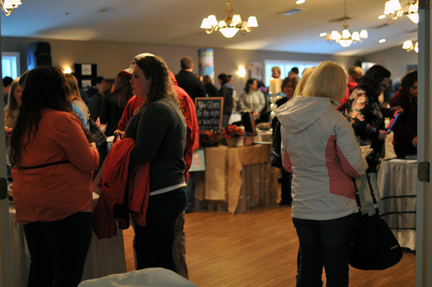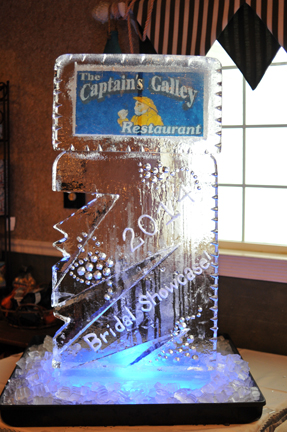 Banquet Facilities
The Captain's Galley Restaurant & Banquet Center
Route 5, 168 Saco Avenue, Old Orchard Beach
207-934-1336   www.TheCaptainsGalley.com
Mountain House on Sunday River – 761 Sunday River Road, Newry  904-687-9232   www.MountainHouseonSundayRiver.com
Cakes & Confections
Pure Elegance Cakes – 5 Camden Avenue, Old Orchard Beach
207-233-8283   https://www.facebook.com/pureelegancecakes
Two Little Chefs Cupcakes – 7 Dube Lane, Biddeford
207-423-8546   https://www.facebook.com/twolittlechefscupcakes
Ceremony Officiant
Vows For You – 3 Sean Place, Saco
207-408-2329   www.VowsForYouByCynthia.com
Florist
Artistry In Bloom – 209 Main Street, # 102, Saco
207-282-6003   www.ArtistryInBloomSaco.com
Formal Wear
Tuxedos on Broadway – 740 Broadway, South Portland
207-772-8522   [email protected]
Gifts & Favors
The Wishful Moon – 12 School Street, Freeport
207-865-4400   www.TheWishfulMoon.com
Tupperware – 7 Match Play Drive, Wells
207-467-5788   www.My2.Tupperware.com/AGoodwin
Health & Wellness
It Works! Global – 53 Arrowhead Drive, Brunswick
207-329-6403   www.DebsMaineWrap.MyItworks.com

Invitations
Village Paperie, Inc. – 29 Western Avenue, Kennebunk
207-967-0262   [email protected]
Jewelry
 Pearls Du Jour – Route 1, 605 Dunstan Corner, Scarborough
207-756-0853   https://www.facebook.com/pearlsdujour
Silpada – 99 Ross Road, Old Orchard Beach
207-671-1106   www.MySilpada.com/Carolyn.Morton
Makeup & Cosmetics

Mary Kay Cosmetics – 334 Main Street Apt. 6, Saco
207-602-9978   www.MaryKay.com/KSmith1317
Music
Brian Zutter Productions –39 Heather Lane, Windham
207-712-2155   www.BrianZutterProductions.com
The Music Man DJ Services – 50 Storer St. Suite B, Kennebunk
207-423-4859/866-225-3901   www.TheMusicManDjService.com
Party Supplies & Tent Rentals
A Plus Party Rental – 10 Washington Avenue, Scarborough
207-883-4472   www.APlusPartyMe.com
SubZero Ice Carvings – P.O. Box 11, Lisbon
207-756-3902   [email protected]
Photography
Double-Take Photography – 18 Clark Street, Saco
207-283-0050   www.DoubleTakePhotography.com
Salon & Spa Services
Bello in Home Salon – 59 Cumberland Avenue, Saco
207-400-1528   www.BelloInHomeSalon.com
The Carriage House Spa & Salon – 66 North Street, Saco
207-283-3383   www.CarriageHouseSpaAndSalon.com
Transportation
Maine Limousine Service -184 Main Street #1A, South Portland
207-883-0222 or 800-646-0068   www.MaineLimo.com
Travel Agent
Quest Travel – 765 Roosevelt Trail, Windham
207-892-2246   www.QuestTravelInc.com